Like a discarded ladder in the fast lane - I'm trying to start a traffic jam
Today,
Christy
pointed the way to an interesting site...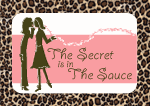 "A site/blog started by Heather from
Mindless Junque
, and Tiffany from
The Romero Diaries
to help create a circle of mommy blogging supporters. If you send them three of your best posts, they will feature your blog to help you get more traffic."
You see, I'm finally willing to admit...
(Side note to husband... Yes dear, I'm coming clean)
That I am indeed addicted to blogging. I'm also freely willing to admit that I can and will do whatever I can to expose the world to my blogging, bloggery abilities of blogishness.*

I don't really consider myself a 'Mommy Blogger' per se. I haven't thought of myself as a 'Mommy Anything' for quite a long while... C'mon, with kids the ages 15 and 18, I'm just 'Mom' and sometimes just 'Hey!' So that's it, maybe that's what I'll call myself... 'Margie, the Hey-Mom Blogger of The Paper Treehouse'

To my loyal readers, all 3,4,5 of you... How many are there of you now? Raise your hand and be counted! If you're interested in connecting to more incredible bloggers I urge you to check out SITS.


*Yes I intended for that line to infer I know a wee bit more than squat, about that which is known as 'blogging'.

Labels: For Fun